My Comeback Ride – Buffalo Creek Xterra
By Kim Arline, August 2014
Four years ago I fell in my first and last mountain bike race, ruining my elbow and entire summer.  It was 18 months before I could even do a push up against a wall!  It took completing an Ironman in March to summon the courage to really get back to mountain biking and try an Xterra off-road triathlon as my ultimate summer challenge.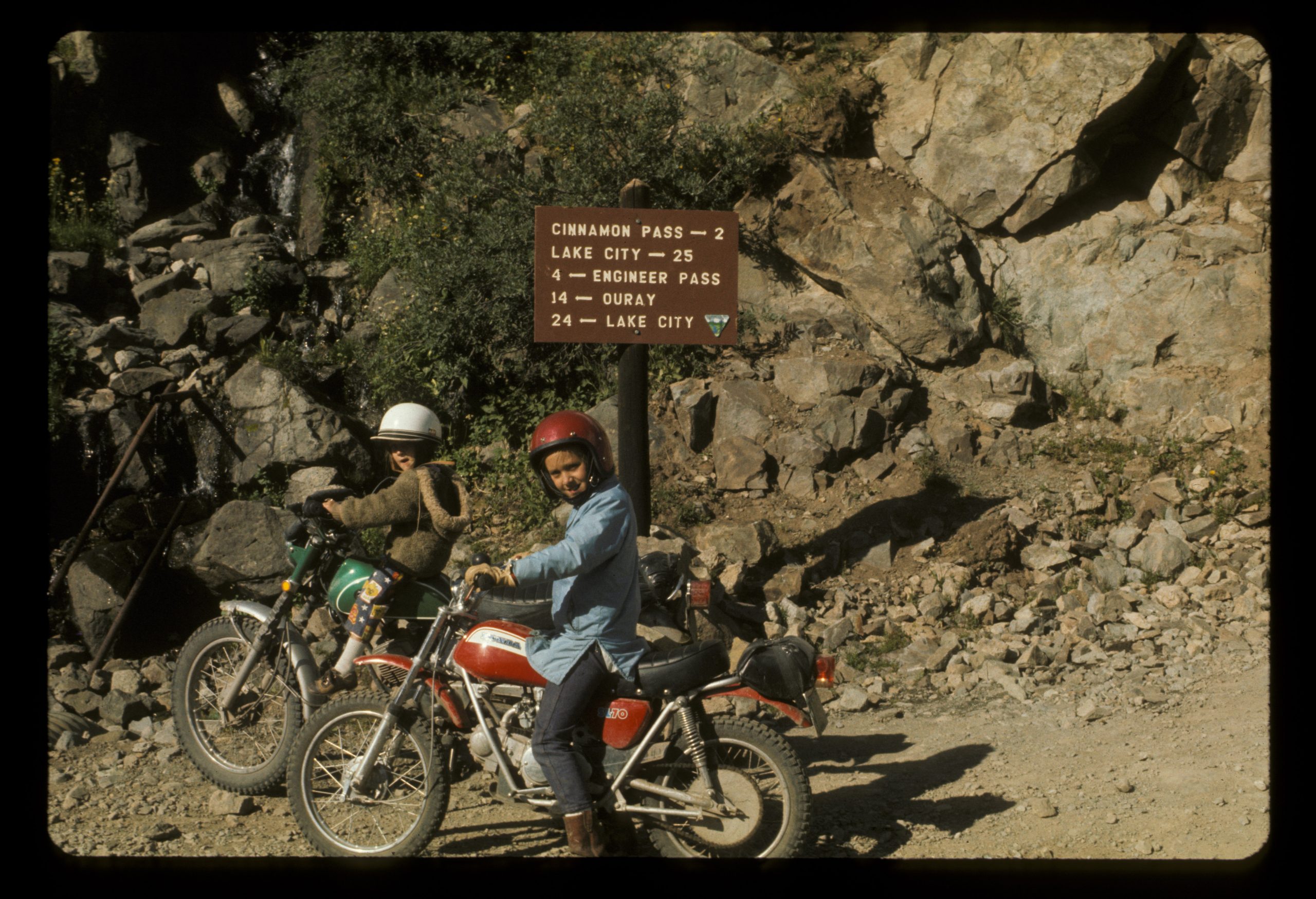 On Sunday, August 24th I competed in Buffalo Creek Xterra Triathlon and truly felt like I had come full circle to someone I thought I had lost.  To the girl whose fondest memories growing up were riding motor bikes and bicycles on mountain trails with my dad! 
My dad and I explored Colorado on trail motorbikes since I was that kid in the egg head helmet to the right.  I rode in front of him on the gas tank and would point out where we should ride.  I learned how to handle the motorcycle and how to read a trail long before I could reach the ground.  I eventually grew to ride the red Honda 70 my brother and sister got for Easter one year.  I loved the high bar my dad set for me!  He'd take me on technical trails but I never doubted my abilities if he thought I could handle it.  I've always been little for my age but dad never treated me like I was too small or too weak to do anything.  He just believed in me and so did I!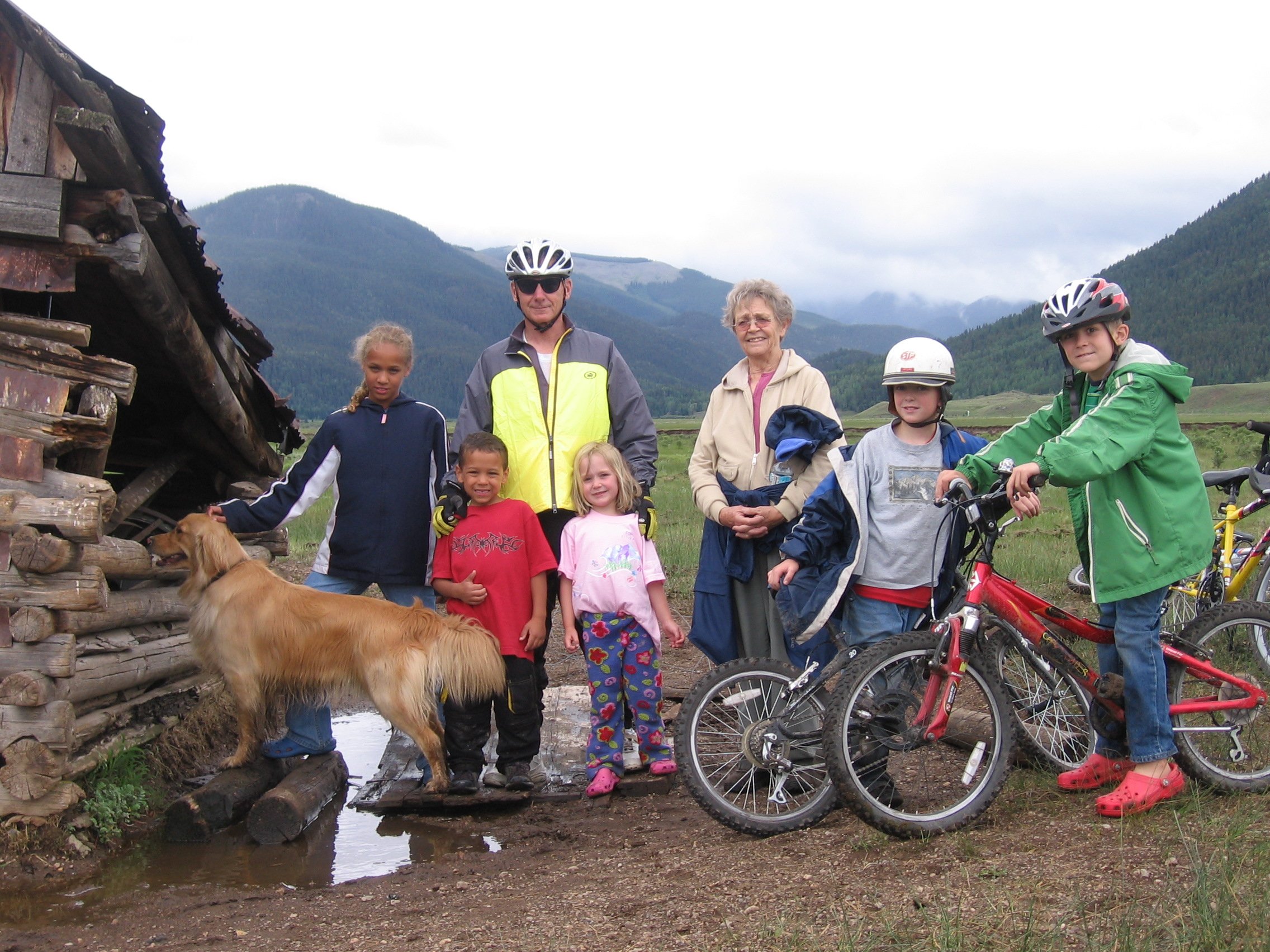 By the time I was eleven, the little 70 couldn't keep up with the trails we liked so dad put me on the Yamaha TY 250 – now that thing had power!  I couldn't reach the ground so I started it on the kickstand, stood beside it to kick up the stand, put my left foot on the peg and accelerated away as I threw my right leg over the bike (all great skills I could use in triathlon!)  I had to stop near a tree, cabin, rock or person to keep me from dropping the bike.  I eventually could touch on that motorcycle and boy did we explore Southern Colorado and Utah together!  I could spend hours telling stories of our adventures together! I learned a lot about life and really got to know an amazing man on those rides!
Each year there seemed to be fewer places to motorcycle and mountain biking was getting more popular so I made the switch first and dad followed soon after.  After he retired he really started riding and sometimes I struggled to keep up. He and I always got the kids out riding on our summer trips. In his later years he was frustrated getting old and the last time I talked to him he was bummed he only rode 22 miles and it would take a couple days to recover.  He had a heart attack and died before his next ride.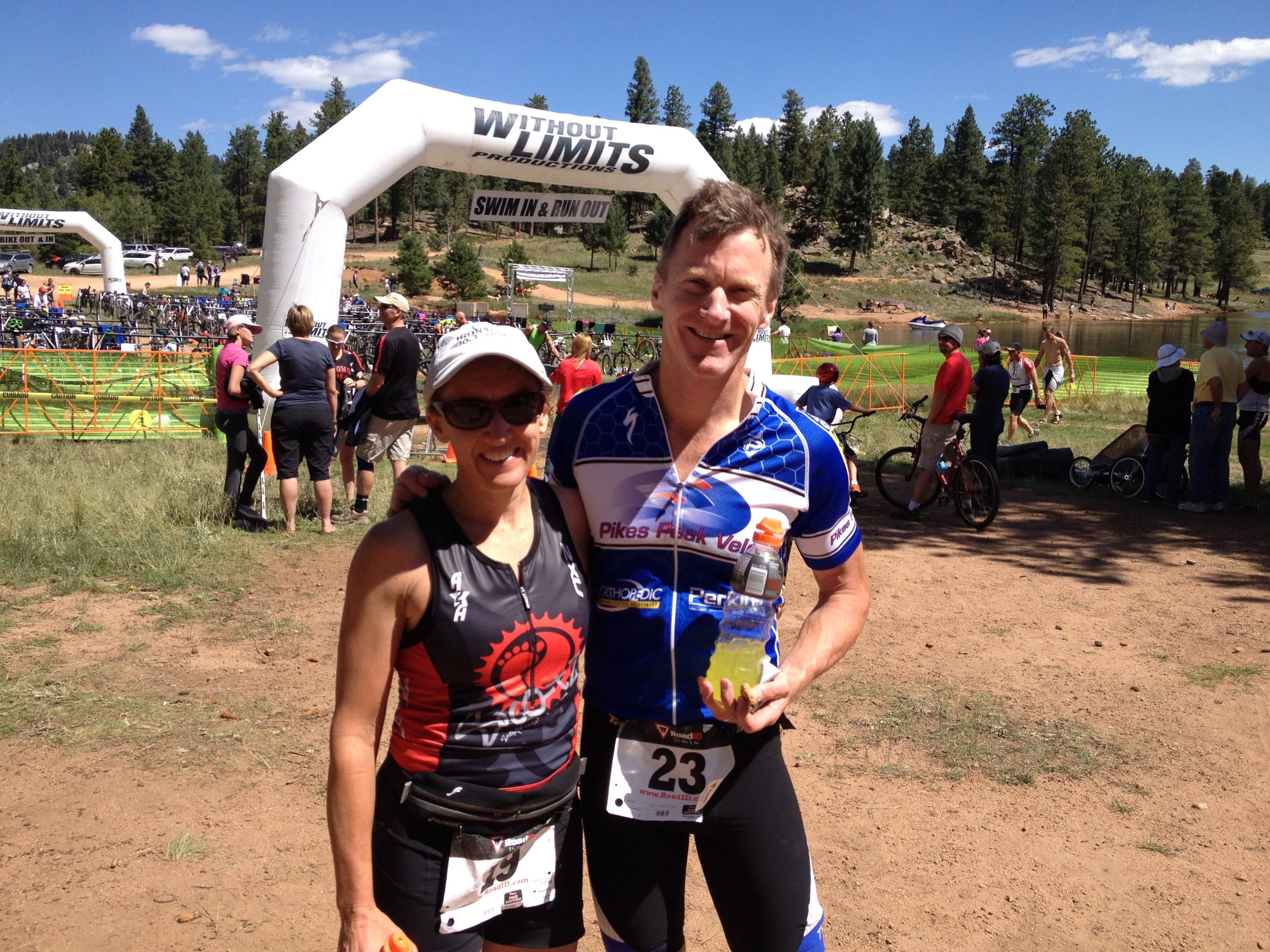 I replaced my squirrely mountain bike the following spring and the first thing I did was pick up the phone to tell dad about it.  I hung up in tears remembering I can no longer share my joys with him.  If you still have someone special to talk to, make sure you take time to connect!  I went out on that new bike several times but always wondered if that rock or tree root would ruin my summer, so my bike collected dust for a couple years.  I sure wished dad was here to push me to get back on the bike and past the fear.
But instead Gwen Steves formed the Southern Colorado Triathlon Team where I have met some extraordinary athletes and friends who gave me the push I needed.  First they pushed me to learn to swim, compete in the Boulder Series last year and then an Ironman this spring.  After my IM, I needed a new goal so I set my sights on the Buffalo Creek Xterra and asked my brother and Michael Orendorff to help me.  My brother Jeff (right) registered for the race and went on quite a few training rides with me and he looks so much like dad, it was a bit like having him there. 
But Michael Orendorff was my true mentor.  He is an amazing triathlete both on and off road but he is also an incredible teacher willing to give pointers to those interested in his non-conformist ideas and experience.  He helped me focus my eyes down the trail instead of right in front of my tire and how to lean into turns instead of turning the handlebars much.  I knew that intuitively as a kid but lost it when I crashed and got hurt.  He was patient with me as I tried sections of trail over until I got it right. 
He is a lot like my dad, often spare with words but when he has something to say, it's worth listening to!  He also likes to give me crap about my poor bike maintenance skills which I totally deserve.  Sometimes I leave obvious problems just so Michael says something I know could have come out of my dad's mouth.  After I completed my race and drove into Woodland Park with cell service, Michael was the first person I texted with the good news!  Like my dad, he never doubted me – he even knew I could place in my age group with his nice wheels!  Thank you Michael! 
Thanks to my husband Al for picking me up off the highway for a trip to the ER and surgeon and helping me heal four years ago. But especially for letting me do my crazy thing again and again even though he worries about my safety and probably my sanity.  And thanks to Kim Dodds and Jason Castro for tagging along on rides off the beaten path so I didn't have to train alone this summer.  I hope many more are to come as more people in the club join the off-road fun this coming year!  SoCoT2 should show up in numbers like they did at Boulder IM and show our stuff at an Xterra!
As for the race, I had a blast on a beautiful, sunny day swimming in a mountain lake with 66 degree water and nothing but mountain views with every breath.  The mountain bike course was 22 miles of just pure fun and hills, up and down and all around, about equal dirt road for easier passing and kick butt, fun single track!  And then a 5 mile trail run around Lake Wellington up in the trees, lots of shade, gnarly fun roots and easy cruising sections.  But like everything in life, these races are always more about the journey than the destination!