2017-Bib #261
Our fourth honoree is Becky Medina. Becky is the proud mother of three, Kayla (21), EJ (18) and Brayden (15) and has been married to her husband Eric for 25 years.  "I have been lucky to have people in my life that support and encourage me, starting with my parents, Stan and Pat Stehwien.  They never made me feel like there were things I couldn't do."
She began running when she was 18 while attending CU-Boulder and entered her first ½ marathon when she was 20, the Pueblo River Trail ½ marathon.  Since then she has run countless races including the Pikes Peak Ascent 8 times and 9 marathons.  She is grateful for the support she has from her family, particularly Eric who makes sure she has support along the course and has an uncanny ability to get the best parking after a race.  She is also grateful for the strong bonds she has formed on the road with her running friends, which started with Wendy Garrison in 2001.  If it hadn't been for Wendy, she is not sure she would still be running and certainly never would have tried a marathon.  The other key women supports are Kris Spinuzzi, Gloria Montoya, Marijane Martinez, Debbie Gurule, Carmen Perez, Melanie Nelson, Diana Lopez, Martha Drake, and Barbara Gonzalez.
Becky began her career with Boys & Girls Clubs of Pueblo County in 1994 as a volunteer and became a staff member in 1995. As the Vice President of Operations, Becky oversees all Clubhouse operations, including programming, partnership and evaluation of the Club's five core program areas. Since beginning her career with Boys & Girls Clubs of Pueblo County in 1995, she has held the positions Career/Education Coordinator, Clubhouse Director, and Director of Operations. It was at the Club, that she found her passion for working with youth and through a Girls Incorporated affiliation how to encourage girls to be "Strong, Smart and Bold."  Becky facilitated STEM programming for boys and girls separately since beginning her career and continues to coordinate the Club's STEM Mentoring program.
Prior to that, she has held positions as an office manager with a truss manufacturing plant, a research biologist and as a research assistant with the Steadman Hawkins Foundation in Vail. In addition to working with BGCPC, she currently is a member of several coalitions including Communities that Care,  the Youth Empowerment Council, One Community, the Boys & Girls Clubs Professional Association, and past Vice President/Newsletter Editor for Southern Colorado Runners Club and current secretary. She also was the past president for the Pueblo Parks and Recreation Advisory Commission and volunteers in numerous other community activities. 
Becky earned her Bachelor of Arts in Environmental Population Organismic Biology from Colorado University – Boulder
She believes that every day she receives more than she can ever give and if you truly love what you do, you will never work a day in your life.Darryl
2016-Bib #261
Our third honoree is Stacey Diaz, a semi-retired RN at the Colorado Mental Health Institute of Pueblo. Stacey began running in 1985 to help her quit smoking. She has been a runner (and smoke free) for over 30 plus years and during that time has run many races including 7 marathons. This past year she completed both the New York City and Boston Marathons, a definite highlight of her running career. Stacey also bikes and swims and began competing in triathlons in 2002 and although she has completed many triathlons, some up to the half-iron distance, running has always been her first love. This fall she looks forward to competing in the Detroit Free Press International Marathon which will take runners though Detroit and Canada. In 1985 she joined the Southern Colorado Runners Club and over the years has been a tireless volunteer. She was President in 2015 and was race director for SCR's Atalanta Women's race in 1990 through 1993 then again for another ten years plus in the early 2000's.
She is now the co-race director of the Pueblo Chieftain's Spring Runoff, as well as co-race director for the Holiday Mini, Mini Marathon Predict race and is currently Volunteer Points Coordinator and the SCR Awards Banquet Chair person.  Stacey is an avid supporter of Southern Colorado Runners Club and welcomes the chance to give back to the sport that has given her so much.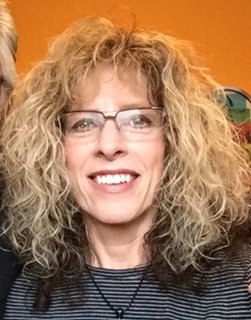 2015-Bib #261
We honor Gwen Steves, a laboratory scientist at Parkview Medical Center, for her dedication to our running and triathlon community. Gwen is a 4-time Ironman 140.6 finisher and an ITU World 70.3 Championship qualifier, a regular marathoner and impressive champion for running, fitness and triathlon in Southern Colorado.  Gwen brought back the Ordinary Mortals Triathlon, started a Youth Tri Training program with Mini Mortals Triathlon, started the local Triathlon club and has helped countless people overcome obstacles and fear to become triathletes themselves! She swam her entire life, became a runner in college studying chemistry on the treadmill and was hooked on cycling when her husband bought her a bike in 2006 and competed in her first triathlon.  She freely gives her time and talents to others, and truly inspires others to follow her and offers encouragement to youth, adults, beginners to very experienced triathletes.
 Congratulations Gwen! We know you will wear "Bib 261" with humility like all things you do.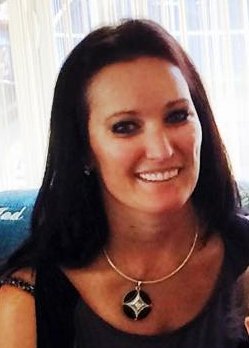 2014-Bib #261
Our first honoree, Kim Arline is a pharmacist at Parkview Hospital, an accomplished runner, cyclist, on- and off-road triathlete and a tireless champion of fitness opportunities and improvements in our community. From serving as Race Director of the Ordinary Mortals Triathlon and Funner to be a Runner, coaching the Youth Tri Club, serving as membership chair for local running and triathlon club, to being a tireless advocate for bike and pedestrian improvements in Pueblo and Pueblo West, Kim embodies the positive contributions women make to our society. Pueblo streets and trails look much different today than they did just 5 years ago thanks to Kim's efforts working to create a more connected bikeway system. 
Congratulations Kim, on being our very  first "Bib 261" honoree!